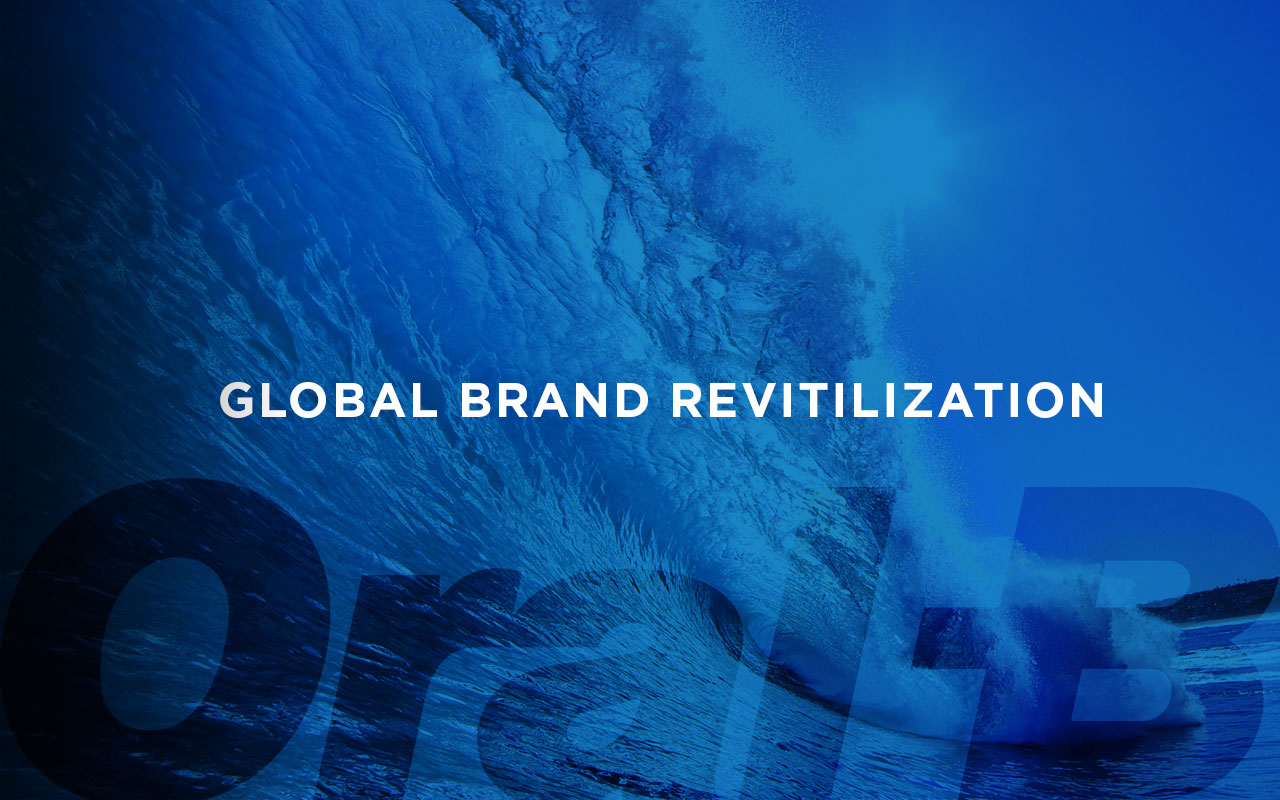 BRAND POSITIONING PLATFORM
A new vision of oral care positions Oral-B as an integral part of family, health and happiness.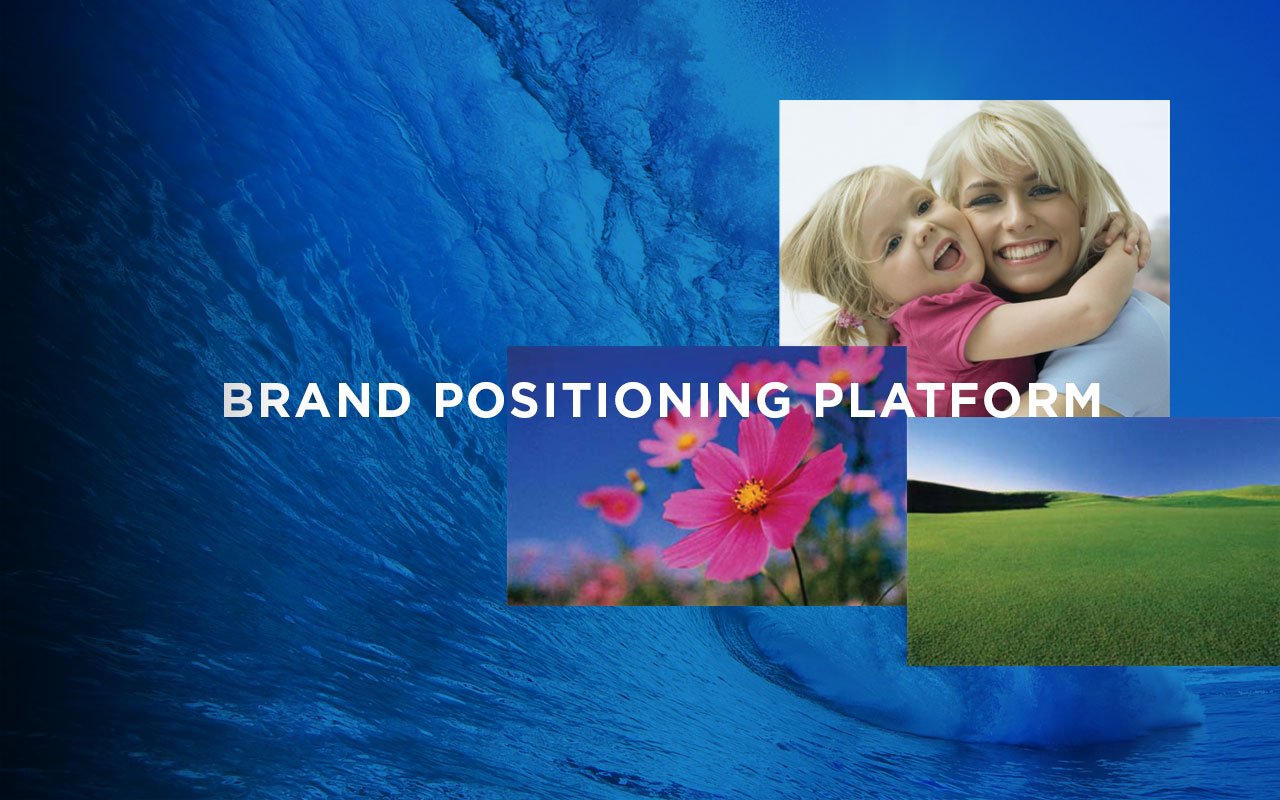 VISUAL POSITIONING
Clean, fresh and refreshing.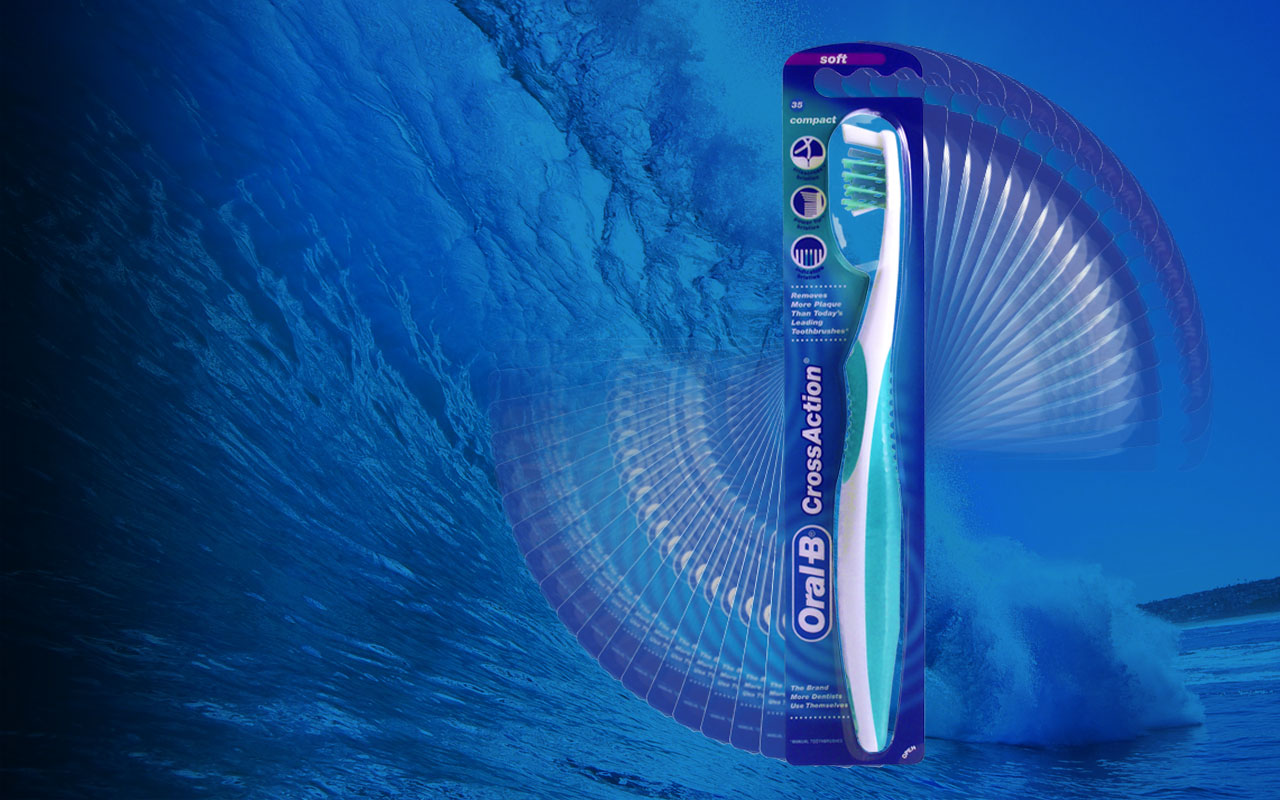 ORAL-B CROSS ACTION
The new global brand identity.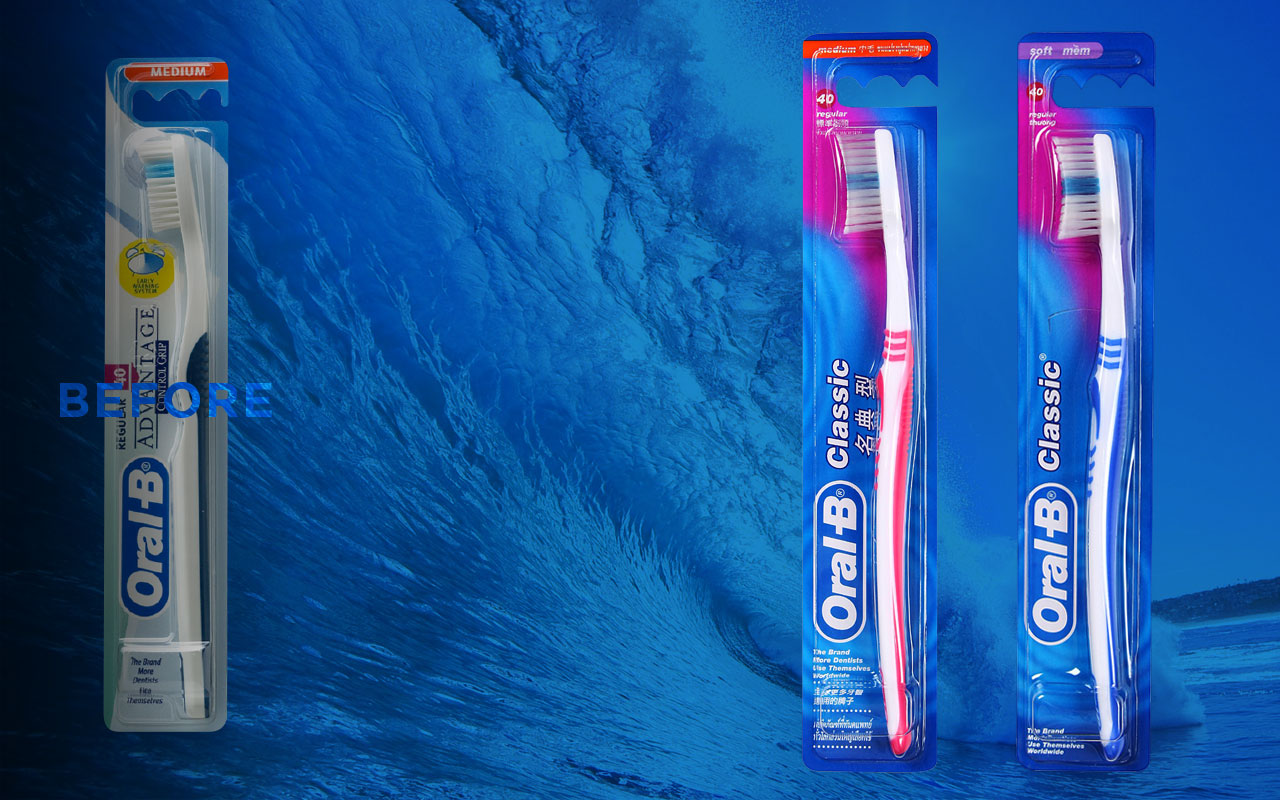 LINE EXTENSIONS IN EMERGING MARKETS
Above shows the new packaging in contrast to the old stodgy identity.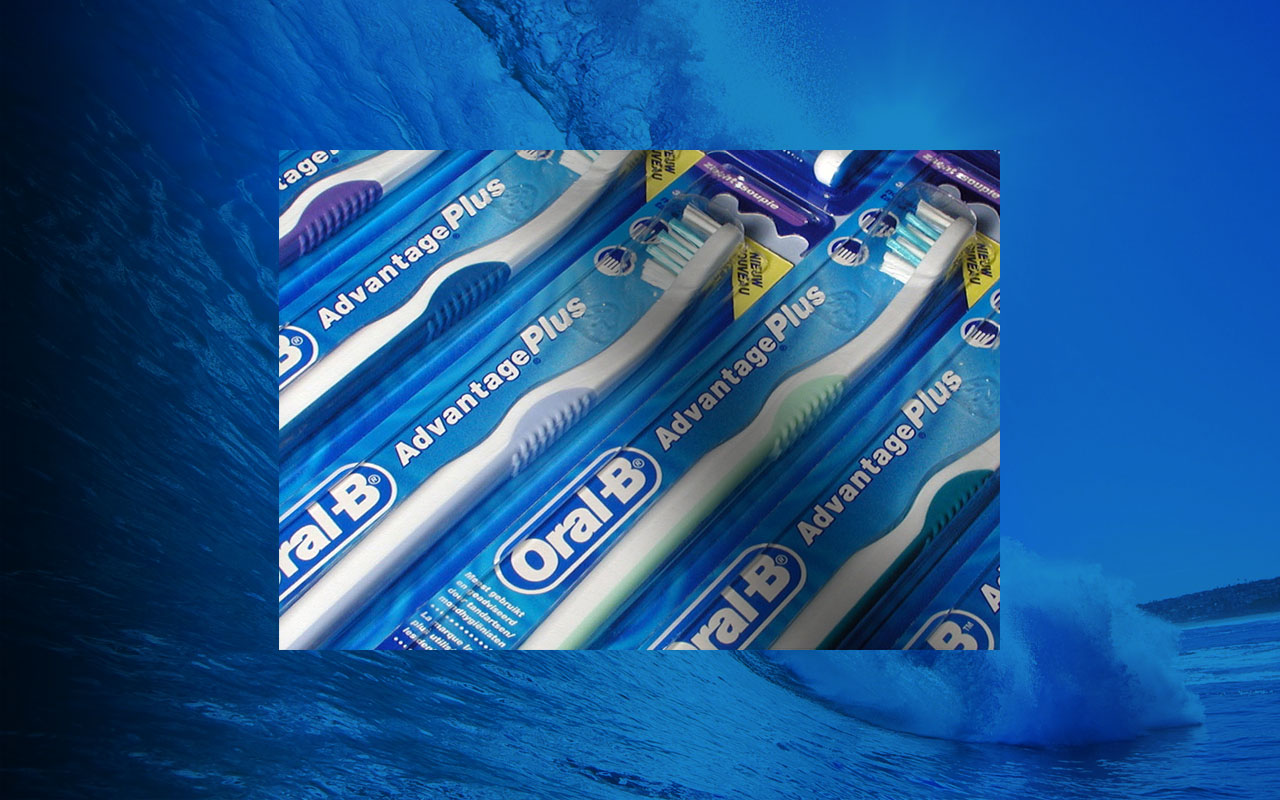 CATEGORY LEADERSHIP
Oral-B packaging created a "sea" of blue at retail and stood out in a chaotic category.